Huashan Mountain (华山 - Huàshān), Shaanxi Province
Huashan Mountain is one of the most beautiful mountains in China. It is very popular among tourists because it is easy to reach. There are several ways of various complexity to climb to the mountain. Two of the meanings of Hua hieroglyph

华

is "flowery" or "magnificent " (also it's an old variant of

花

/ flower). That is why in English the mountain may be called Flowery Mountain. Such a name is related to the fact that the peaks of Huashan bear a pleasant resemblance to a bloomed Lotus flower.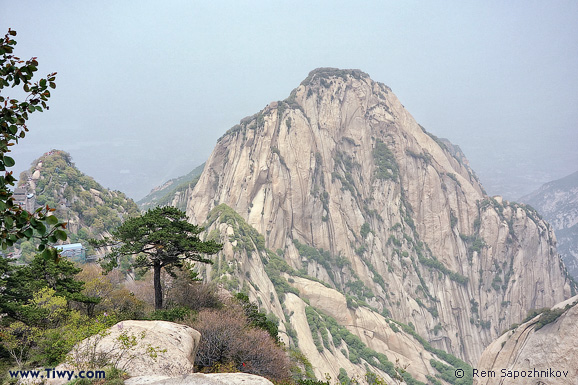 Many tourists don't yet know that since April 1, 2013 the new cable car coming almost up to West Peak has been launched. It helps to reach South and East Peaks much easier.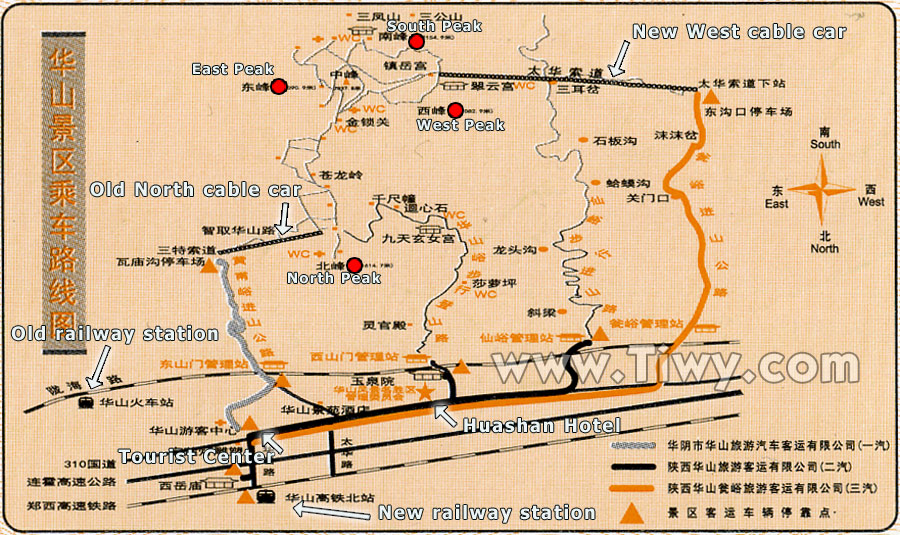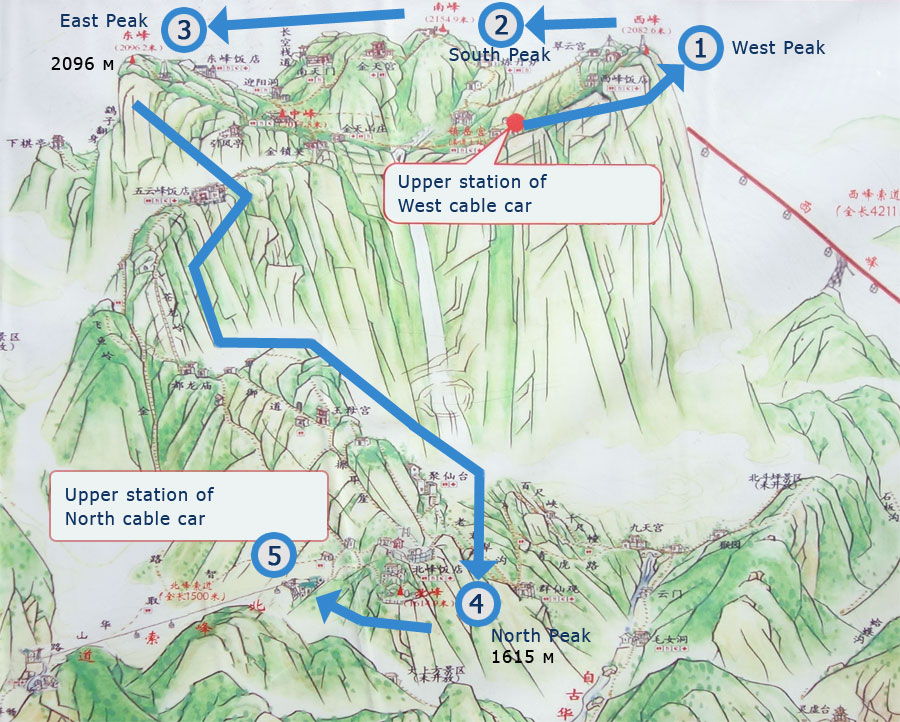 It must be mentioned that to climb to the Huashan is a kind of an expensive amusement.



• Entrance ticket:

180 yuan

• Bus to West cable car station:

40 yuan

• Ascent by the West (new) cable car:

140 yuan

• Descent by the North (old) cable car:

80 yuan

• Bus from North cable car station:

20 yuan

Total: 460 yuan (2714 roubles or 74.5 USD).


Even if you decide to go up and down only by the North cable car the total price will be 380 yuans. Of course there is also the cheapest option for the strongest people to go up and down on foot. In this case you need to pay only for the entrance ticket – 180 yuan.