San Francisco church, La Paz, Bolivia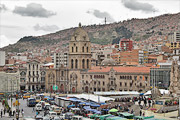 The Franciscans thought to be the first to come to the Chuquiago valley. Even before the founder of La Paz Alonzo de Mendoza (in 1548) finally reached this place, the Franciscans already managed to settle down. Generous Cacique (chief) of Quirquincha gave them the land for construction of the monastery that till now remains the main attraction of La Paz. Francisco de los Angeles Morales is named as the founder of the monastery.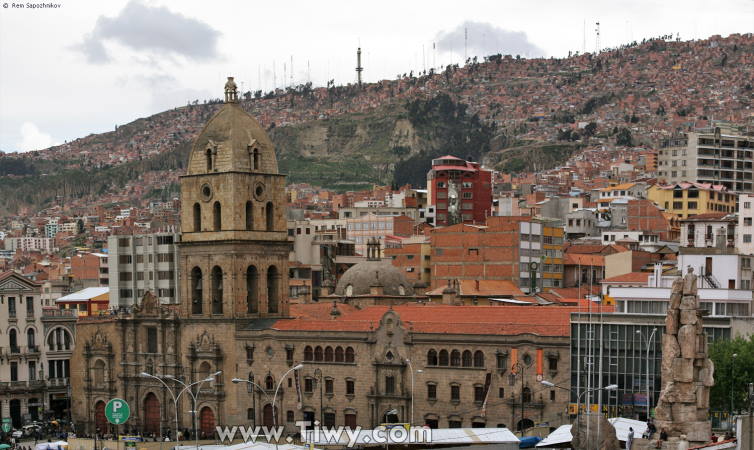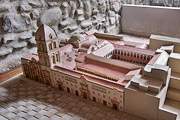 Model, showing planning of the San Francisco monastery at our times.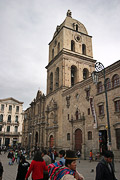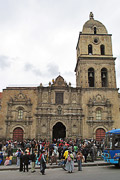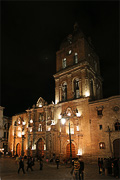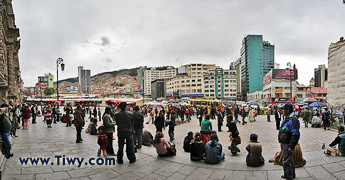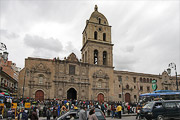 The San Francisco square is situated in the busiest place of La Paz. Bus and taxi stops, souvenir street Sagarnaga, inexpensive snack-bars, hundreds of little shops, - all this creates a thick whirl of people, watching which is quite interesting. What a variety of faces, dresses, gestures, social position! In this mess one can easily identify the unemployed: the issue of employment in Bolivia is still very painful.

People at the San Francisco square: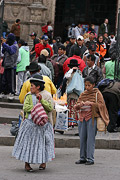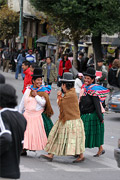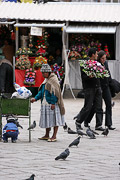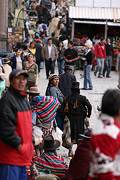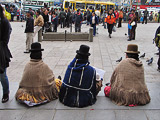 San Pascual Bailon, Virgen de la Asuncion, Santa Clara de Asis.

Santa Margarita de Cordoba, San Francisco, Santa Isabel de Hungria.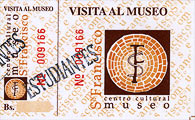 Besides visiting the church (free, of course) you may buy a ticket and see the monastery and then go up on its roof.

For some reasons they gave me a student ticket and without indication of price at that.

Yard of the old (Small) part of the monastery.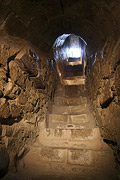 This narrow stone staircase leads to the roof of the church.

On the roof.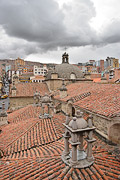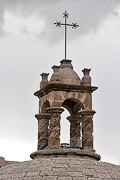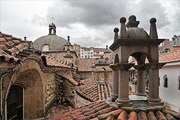 Bells of the San Francisco church: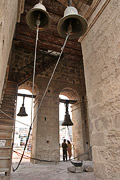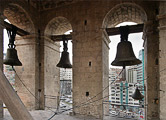 The bell tower was built in 1885 for donations of a certain married couple.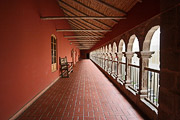 Cosy garden of the Franciscans in the new (Big) part of the monastery: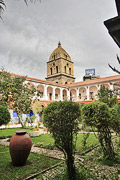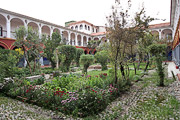 View to the San Francisco square from the church roof: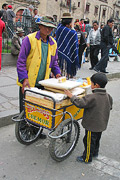 Ice-cream seller.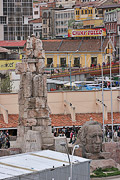 The monument to the national hero marshal Andres de Santa Cruz y Calahumana at the Plaza de los Heroes not far from the San Francisco cathedral.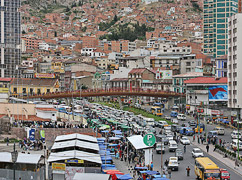 Pedestrian bridge Pasarela Perez – Comercio.

From November 11, 2007, the residents of La Paz can safely cross the Montes street, and also enjoy the view of the city with the San Francisco church in front.