Hotels of La Paz, Bolivia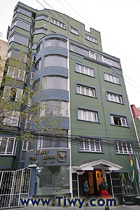 «El Rey Palace» hotel with four honest stars is situated at a calm 20 de Octubre, street No. 1947.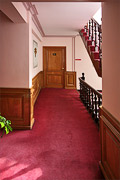 Absence of the last two letters on the hotel sign had no effect at all at its service. The staff was attentive and efficient. Everything was spick-and-span, the restaurant gave quite decent food. Standard breakfast was included in the room rent, but for more substantial «filling» you have to pay extra. The people that stay here are at the middle class level, quite adequate to an average Russian traveller, who is not seeking cheapness to the detriment of elementary comfort.

Internet is free in the hotel, there is also Wi-Fi. The hotel does not have its own taxi service and uses the services of friendly transport firms.



---

Some other hotels of La Paz: