"Rembrandt" in espionage networks
September 8, 2015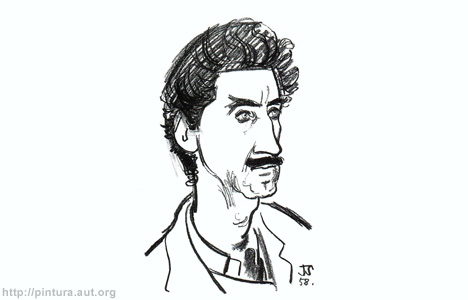 Spanish artist Jose Sancha Padros (1908-1994) rarely dwelled upon his relationship with Soviet secret service. First of all, the conspiracy. Secondly, he believed that his reconnaissance mission failed. "I have entangled myself in espionage networks, and realized that it was not really my scene" - he said to his brother Tomas. Therefore, he avoided journalists, never did interviews and left no memoirs. However, the scattered fragments of his biography can be found in the memoirs of his relatives, among the "scraps" of information over the Internet and print media, as well as in the published transcripts of "Wenona" (the title of one of the most secret operations of the US National Security Agency).

At the end of 1940-es, NSA members succeeded in reading the part of Soviet embassies' coded correspondence with Moscow. A certain "Rembrandt" was mentioned in those materials among hundreds of names and pseudonyms. He appeared in Mexico at the beginning of 1943, got down to establishing an art studio specializing in window dressing: prospective and well-paid business. He was also engaged in art: he painted landscapes and portraits and told everybody who showed interest in his works, that he was preparing his own art exhibition. His reconnaissance curators, at first from New York, then from Mexico City, noted that the cover story preparation was successful. After 2 or 3 years, "Rembrandt" could be sent on mission to the "Country" (code name of the USA) and after that to the "Island" (to England).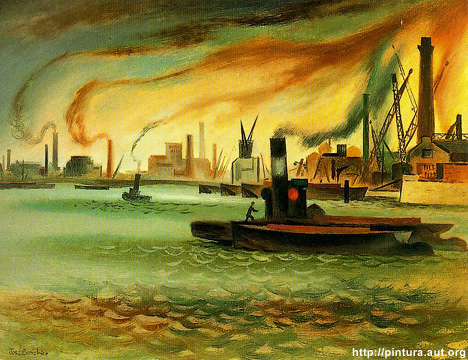 Due to his parents, Jose knew England very well. His father Francisco Sancha, a famous Spanish illustrator, worked in London in satirical magazines. Mother, Matilde Padros, one of the first women in Spain who got the university education, PhD, was an editor of the Encyclopaedia Britannica. Since childhood, Jose had wished to become an artist, so he showed some pragmatism and entered Ceramic art school in Spain: ceramists always had job. After graduation, Sancha moved to Paris where he was inspired by the progressive art spirit and developed his own approach to reality depiction. His portraits and landscape pictures are well-known by their warm tones, serenity and lyricism. "Touching the naivety - toque naif - of the bright radiance," - critics wrote about the uniqueness of Jose Sancha's figurative language.

When the Civil war in Spain begun, Jose strongly and irrevocably supported the republican government. He and his brothers - Thomas and Luis - had not only ideological, but also personal reasons for that: their father was killed by Falangists in 1936, and a little later their mother died, being unable to overcome the grief. Jose successfully passed a training course in Field Surveillance School in Barcelona and served in the counter-espionage department of the International brigade often interacting with the NKVD advisors from USSR. At the same time, he drew propaganda posters calling "Crash the fascism in Spain!". Jose's brothers made sorties to Falangists' rear within reconnaissance and sabotage groups and showed themselves as courageous soldiers.

After the defeat of the Spanish republic, Jose got to the internment camp in France. Then, among hundreds of republicans he was evacuated to USSR. There he got married to Anelia Stoyanova, the daughter of the famous Bulgarian writer. In 1940, their son Alan was born. Their family happiness was interrupted by the war: after Germany attacked USSR, many veterans of the fight against Falangists went to war as volunteers. Afterwards, talking to the most close friends and family members, Jose liked to remember how he defended Moscow being in the partisan party (it is surely referred to NKVD subversive group's operations in nazi rear).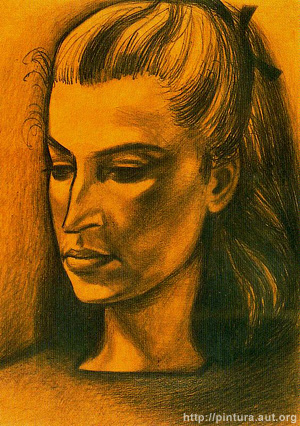 In 1942, Jose Sancha received a proposal to shift to the illegal reconnaissance. He agreed unhesitatingly. After special training and hard route of movement, Jose got to Mexico. In 1940-es, Mexico was a rather small city. Any walk led to unexpected meetings with compatriots: Spanish colony of refugees was numerous, active and omnipresent. It was very difficult to keep secrecy.

The situation was complicated by a sudden illness: Jose felt a sharp stomach-ache, asked his Moscow friends for help and was delivered to hospital. Perforation of the stomach could do serious troubles, but his friends were very efficient. Being sick, Jose called his "good girlfriend" from the USA to be his nurse. They met at the conference of Political Emigrants Committee. According to the rules of conspiracy, Jose did not have any right to appear there. His "girlfriend" took care of him for 3 weeks, then she returned to the USA. They held correspondence with each other. Soon "Rembrandt" found out that his American girlfriend was expecting a baby. The situation, impermissible for a sleeper agent, reached its deadlock.

The Soviet resident in Mexico had to help Jose to solve that mass of problems. "Rembrandt" was too anxious at their meeting: "They can blame me for bigamy offence or murder of my first wife. I need to undertake something immediately." Analyzing the situation, the soviet resident wrote to the Central Command: ""Rembrandt" is faithful to us. However, he is a typical intellectual, an artist saturated with Bohemia spirit. He is talented and inclined to meditation and long-term reflection of his works. He likes comfort, good clothes. He's amative and idealizes every woman he meets. He doesn't have strong character and badly withstands heavy continuous duty. Stark discipline and hard conditions of the illegal life are a burden to him. The choice of "Rembrandt" as a sleeper agent is obviously an ill choice".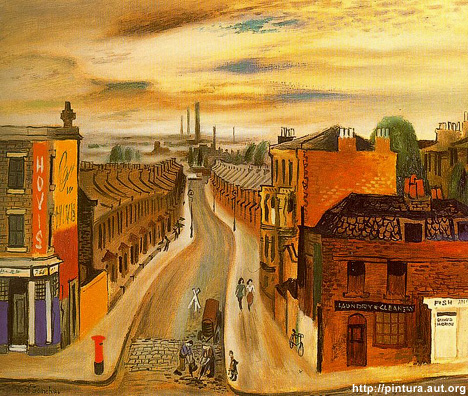 After a while, Thomas, Jose's elder brother, who lived in London, helped him to get an entry visa to England. "Rembrandt" promised his girlfriend to pay her a welfare for the child and departed to the European continent rehabilitating itself after the war. Jose reunited with his family, tried to find a job in London, then in Paris, but had no luck. They moved to his wife's homeland, Bulgaria, where Jose became an artist in publishing houses and theatres. Ten years later, the family moved to GDR. After Franko's death, Jose Sancha and his family settled down in Spain. His landscape pictures involving Spanish, Bulgarian, English and German motives were very popular. However, Jose never displayed his pictures with Mexican motives.