Notes about one unforgettable trip or Viva Peru!
(page 3 of 4)



Oleg Yasinsky>

/

(February 2008)

page 1 <
page 2 <


»

page 3 <
page 4 <


Machu Picchu… I don't like commonplaces like «the eighth wonder of the world» or «lost city of Incas»; I think that ruins of that city are not worse or better than hundreds of other places in Latin America that are not that publicized for tourism, but however, are worthy of our trips and once seen in reality, will become the subject of dreams and stories... And still...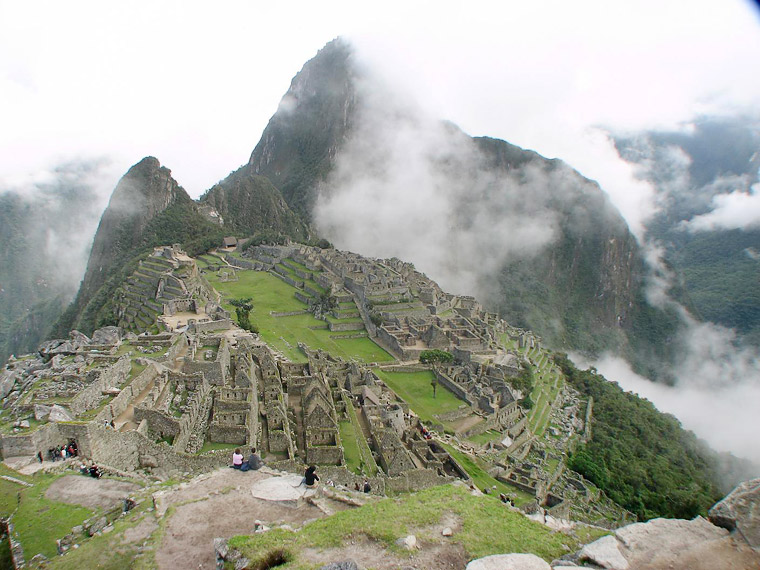 While looking at that hovering under the skies city, you can't help thinking about Latin America and its people, about greatness of cultures of its past and tragic and criminal present day of majority of those countries; about European and North American colonialism, that turned the present Latin American history in a kind of trivial and endless television serial. About how local and international mass media fill millions of Latin Americans since their childhood with cultural and racial inferiority complex, about Indians that were made a third grade people at their own taken away and humiliated land, so that to continue with impunity the robbery, which had started 500 years ago.

The only means of transport that can take you to Machu Picchu – is the train – stolen from the Peruvians and privatised during the recent dictatorship of Alberto Fujimori and today democratically, for dollars, take foreigners to the ruins. A visit to Machu Picchu today is the privilege of wealthy tourists from abroad, it is economically inaccessible for majority of descendants of its constructors – Peruvians.

It was there in 1952 when the following dialogue took place between the two young Argentinian doctors-leprologists, who travelled about the South America:

- Look here, let's stay here, - jokingly suggested the elder one, whose name was Alberto, - I'll take a wife from a noble Inca tribe, declare myself an Emperor, become a ruler of Peru. And will appoint you a prime-minister, and jointly we shall make a social revolution.

- You must be crazy, the revolution can't be made without firing! - seriously noted the second, the younger one.

His name was Ernesto Guevara.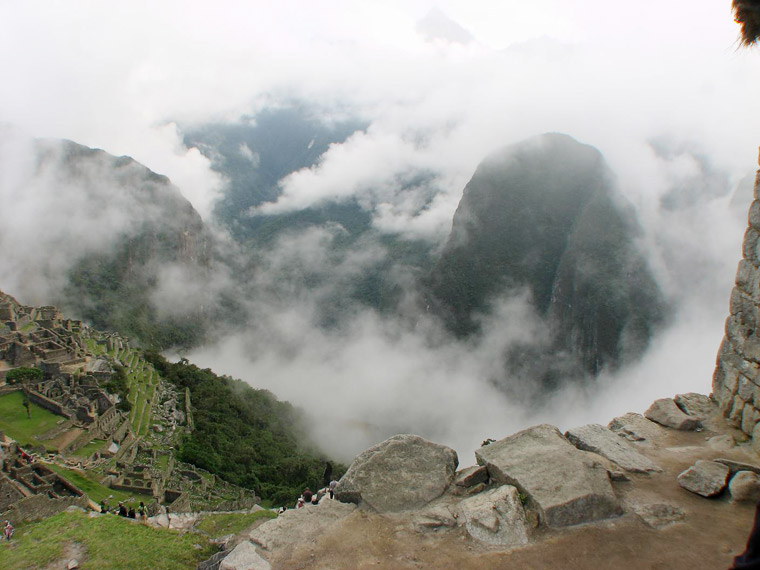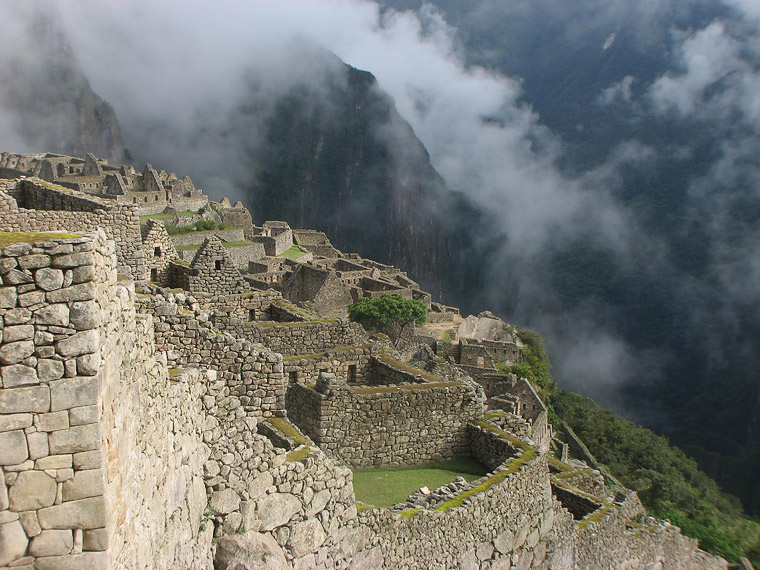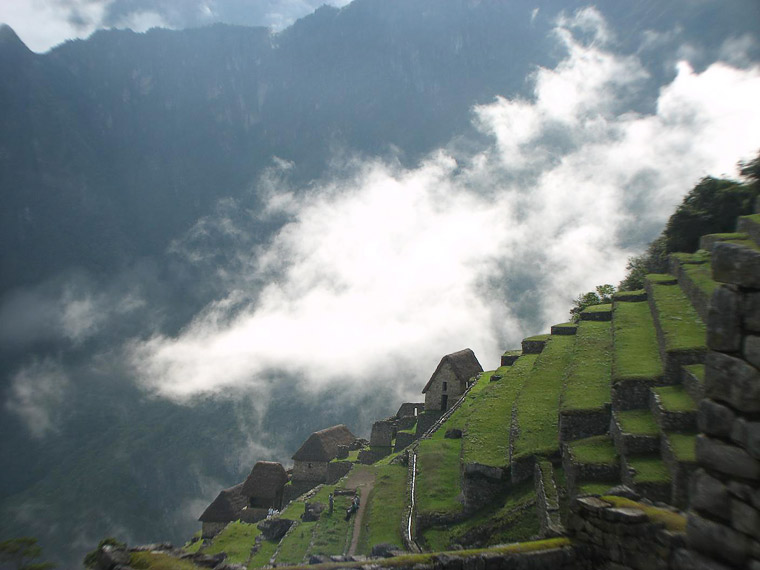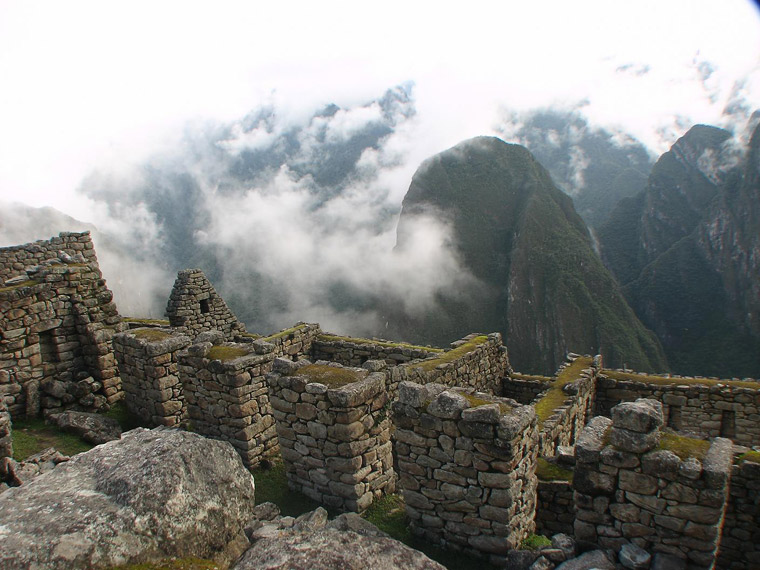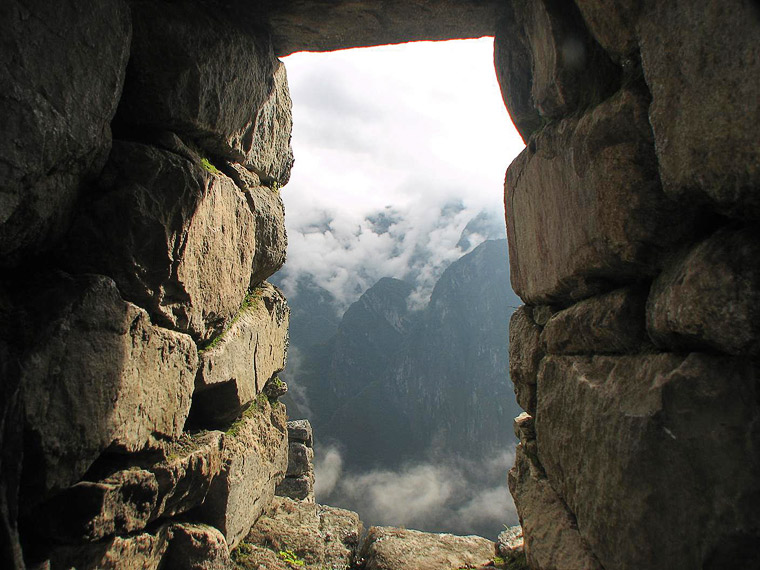 Switching to a less high style, I'll add that portraits of Machu Picchu can be seen here everywhere and on everything, including the aircraft of a local company: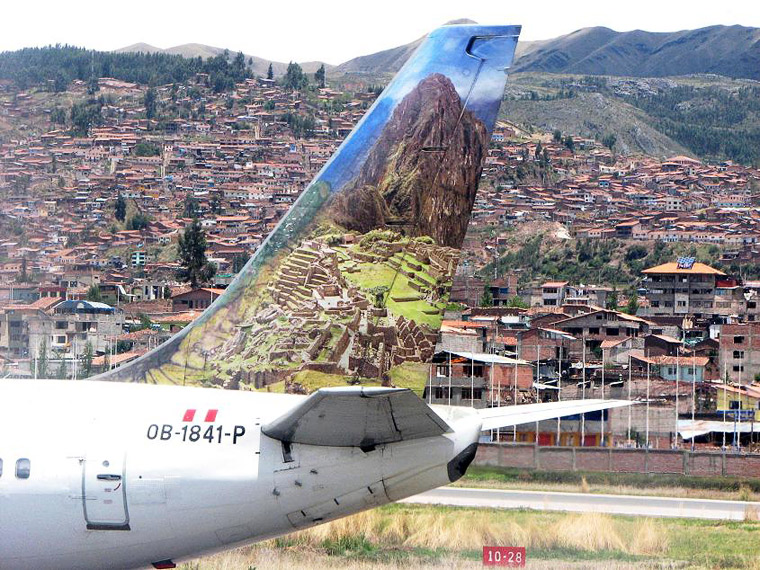 And of course, out from the ruins beyond the clouds, the devil took us to Huayna Picchu – the highest mountain on the opposite side, ascend to the top of which takes only a few hours and is the cause of every self-respected traveller. The road passes through the selva that covers local mountains, but unlike the Amazon thickets of Puerto Maldonado, here, at the height of more than two thousand meters the tropical forest just begins and there are no endless pools and giant yellow rivers. This part of the scenery is called cejas de la selva - «eyebrows of the selva». And the first resident of these eyebrows on our way to the top turned out to be this huge, and, must be tasty, caterpillar: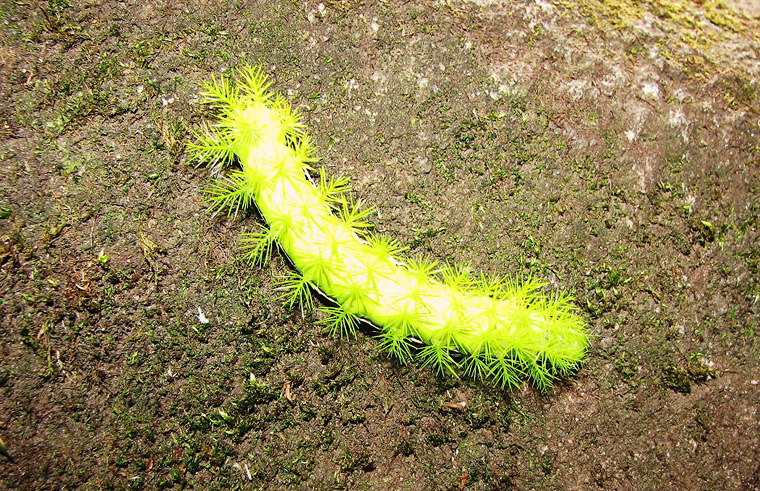 In a couple of hours of ascend you may be certain that from above Machu Picchu looks like this: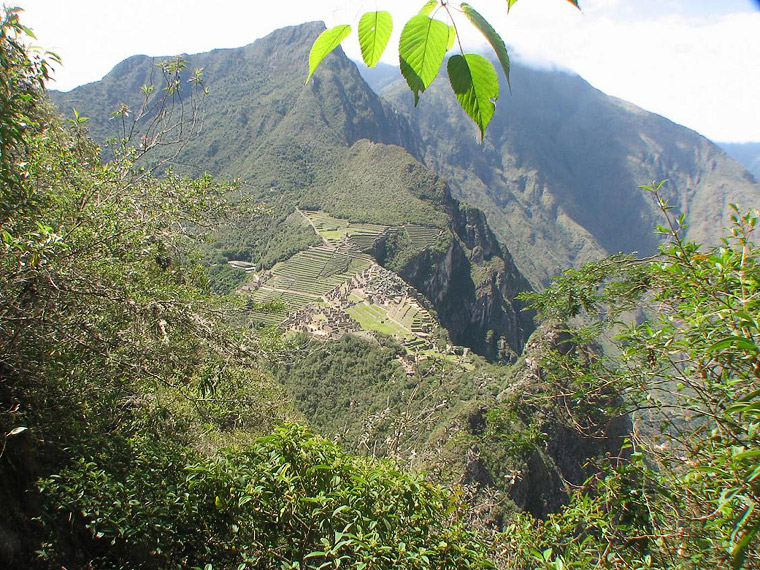 During that trip consisting of clambering-resting-again clambering, you get certain once again that the best mountains are those mountains and, naturally, just a little to stand on the brink. Endless green mass of selva, as any sea, calms you down: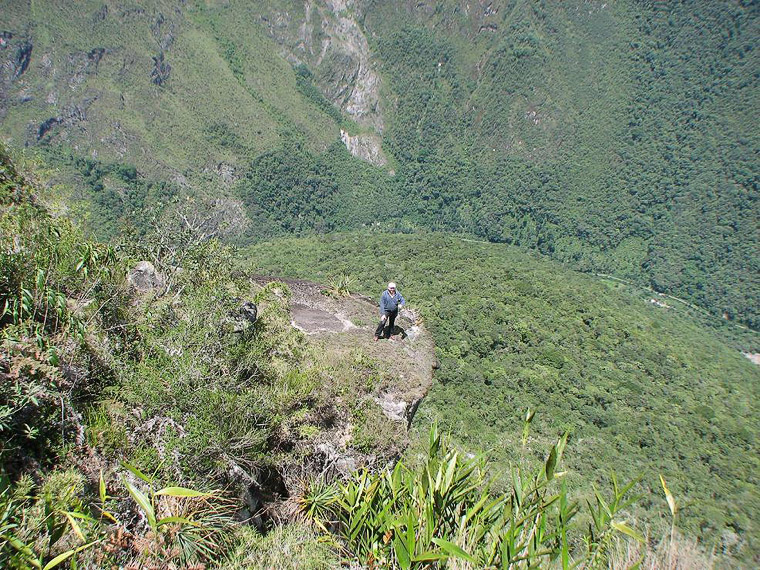 Some local acacias and mimosas are still in bloom: