Zunyi (遵义 - Zūnyì)
The city of Zunyi, the second largest in population after the provincial capital of Guizhou city Guiyang, cannot be called popular in China among foreign tourists, and that's why I decided to drop in here. Besides, I did not want to jumble for 10 hours in the train from Chongqing to Guiyang, 6 hours to Zunyi was enough. For these simple reasons, this city became the first one to visit in Guizhou.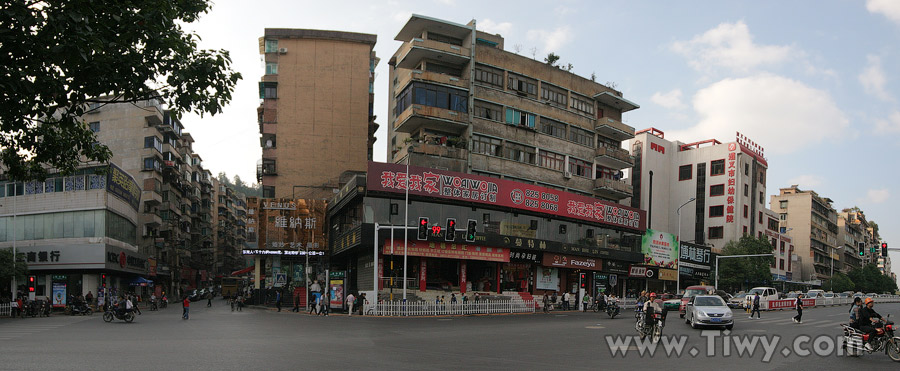 By the way, after returning to Moscow, I read in the Chinese news that a high-speed railway between Chongqing and Guiyang would be built and the distance of 463 km will take only 3.5 hours.

Now the city is mainly popular among the Chinese "red" tourists, as back in 1935, the Red Army used to lodge there for 3 months, retreating, or as they say, relocating, during the Long March (1934-1936), and here the top leaders of the Communist Party were actively infighting for power.

The city is also credited with the glory of distilling the elite vodka «Maotai»

(茅台酒 - Máotái jiǔ)

, , which is made in the town of Maotai 14 km from the city Renhuai

(仁怀 - Rénhuái)

, which, in turn, is almost 100 km away.

Zunyi is best remembered for a lot of teenage guys with ridiculous pimpish hairdos, the problem of finding a free taxi and roasted chestnuts, one of which nearly hit me in the head from someone's balcony.